Hairstyles that make you comfortable while dancing
Jun 14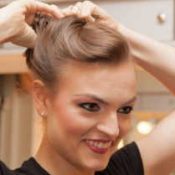 When you want to dance or do sports, you need to prepare your hair according to this. If you have a hairstyle longer than pixie you have to tie it up to have comfortable dancing. Mostly girls prefer loose hair while they are out for any party or wedding because that adds extra charms to their look and give them a beautiful photograph.
But it is not the perfect hairstyle for dancing, so you have to find the optimal hairstyle to make yourself comfortable during dancing. List of comfortable hairstyles for dancing is down there you can choose one among them;
French braid with a ponytail
The French braid is one of the comfortable hairstyles for the dancers and if you have long hair you can bind it up with the ponytail. So that the hair won't come out of the braid and disturb you anymore during dancing. At the same time, it also makes you look cute with your outfits and that makes others look out your hairstyles.
Professional dancing hairstyle
When you are going for a party or wedding it all depends on your wish but when you are entering into a serious dance floor like any dancing competition you should tie up your hair. In this case, you can have a professional dancing hairstyle with the help of the professional hairstylist and highlight it with the shining hair accessories to give them an attractive look. You can prefer to dance hairstyles to feel confident.
Flower braid
If you are out for a wedding you can have this hairstyle that makes you feel so pretty at the same time you can dance without disturbance. On seeing this hairstyle you might think it is so complicated but it is not that tough. It is very easy to do and to make it you have to start braiding from the front and later tie all together back with the help of the clips.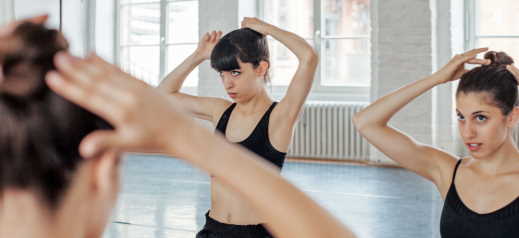 Mixed hairstyle
To the people who are never afraid of trying new hairstyles can have this hairstyle, it makes you look modern at the same time simple to make it. Plot two braids at the top of the head and collect them to the high ponytail. You may have any kind of hairstyle but it should keep you comfortable.
Final thoughts
These are some of the hairstyles perfect for dance and that makes you feel comfortable when you are on the dancing floor. Remember that the tighter hairstyles will be the perfect choice for dancers.